A local business has produced greetings cards featuring the village of Imber and St Giles Church. The card reproduces a watercolour by Clifford Meade depicting Church Street, Imber prior to the evacuation of 1943.

Purchase Cards

The A5 size cards complete with envelope can be purchased from gordonlewis.co.uk and for each card sold, a donation is given to St Giles Church funds.

The card is left blank for you to add your personal message.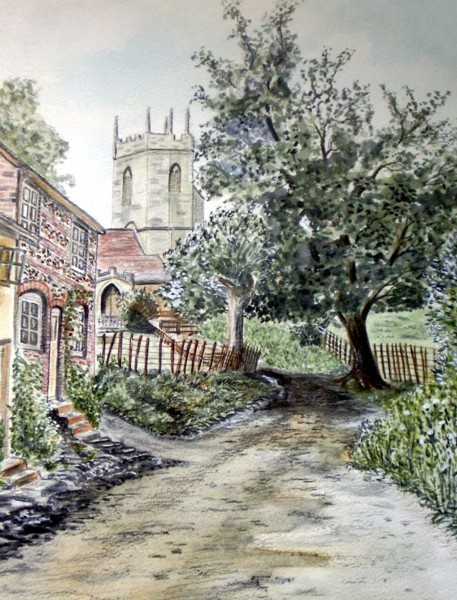 Please note that gordonlewis.co.uk has no direct connection with Imber or St Giles Church.
Therefore, we cannot be held responsible in the event of any dispute between a purchaser and gordonlewis.co.uk